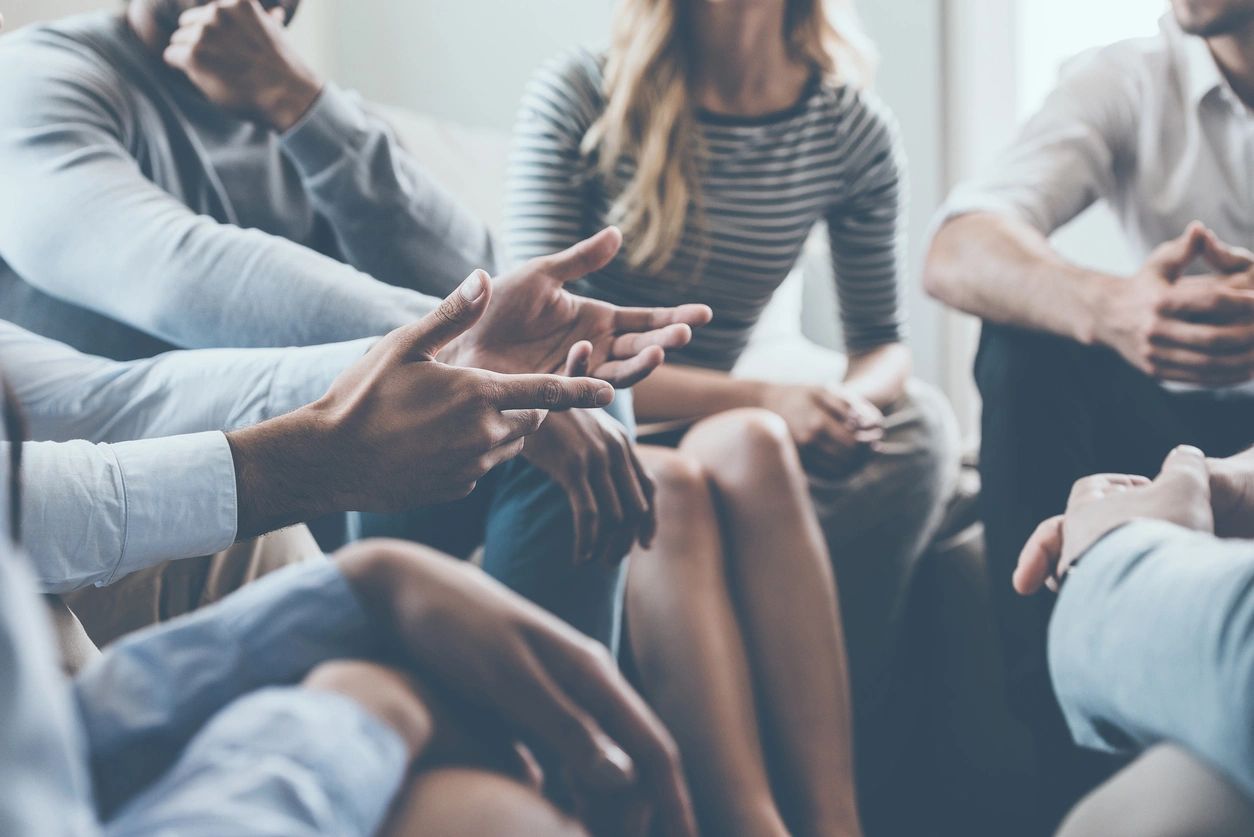 Our Experts for Pattern Breakthrough Coaching and Consulting
Meet Our Pattern Breakthrough
Coaches & Consultants
What is Pattern Breakthrough Coaching & Consulting?
Our years of research and experimentation indicate that there are two main ways of resolving problems among people at work. The Pattern Breakthrough Coaches & Consultants at Creative Energy Options are ready to prepare you for both.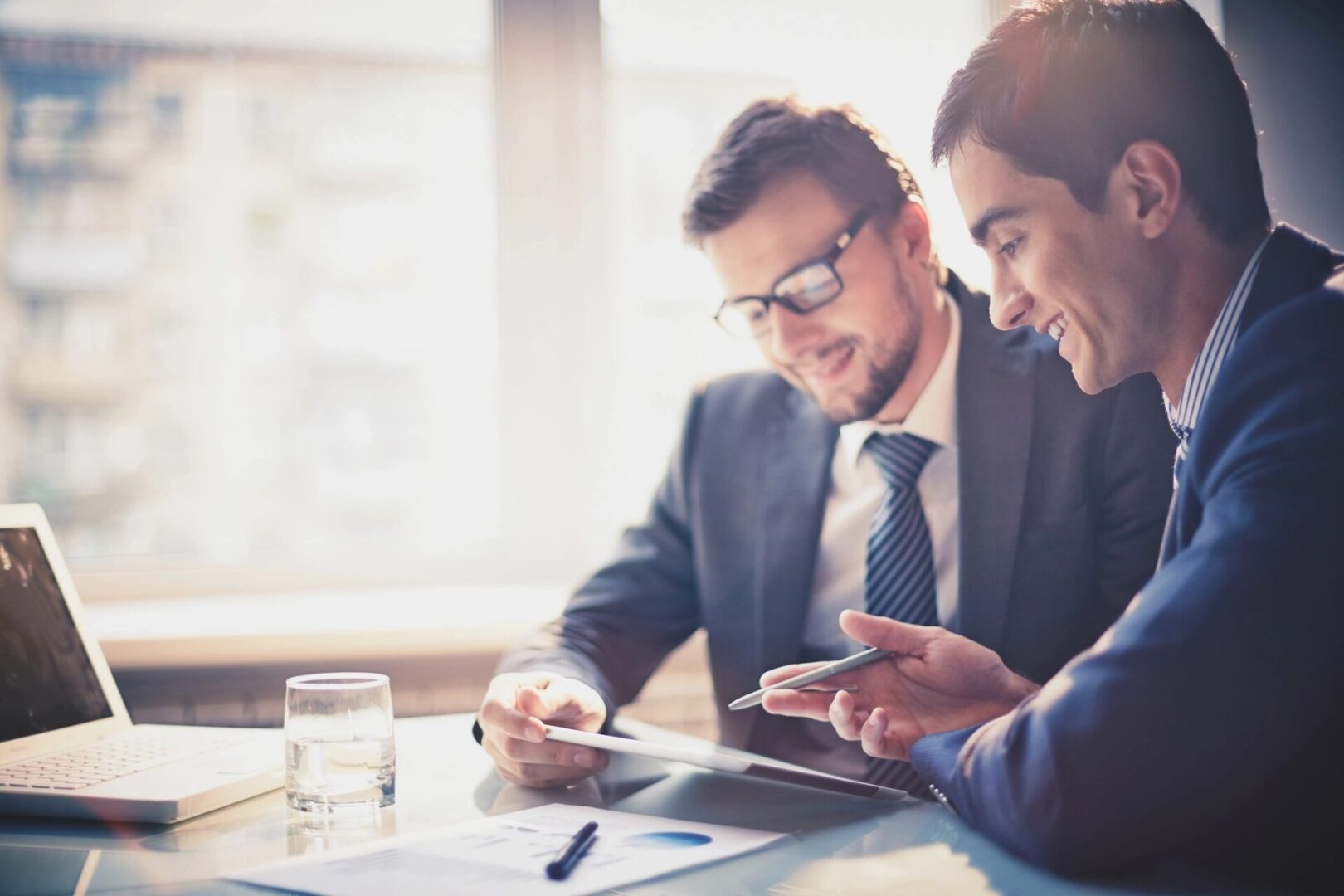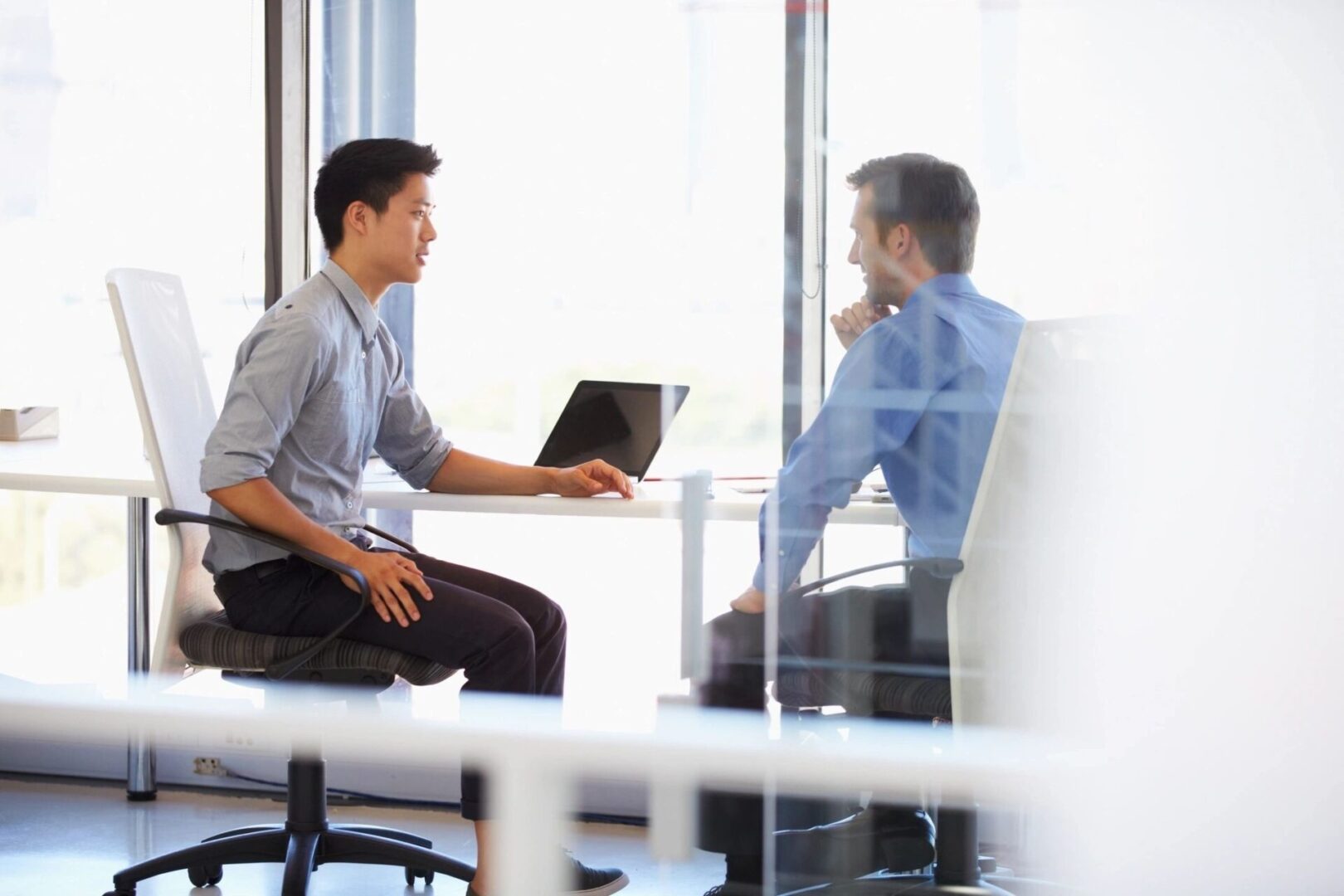 Our coaches and consultants provide Pattern Breakthrough Coaching™ training. Pattern Breakthrough Coaching™ will prepare you to use Systems Thinking which is not common in the business world. You'll learn to observe, understand, and most of all transform negative patterns into lasting positive change for you and your team.
Our professional coaching packages prepare you to:
Our world-class Pattern Breakthrough Coaches & Consultants produce sustainable results. We have statistically significant research that shows positive changes from our innovative coaching remain years after the formal sessions' end.

30 minutes can change your life…
Schedule Your Complimentary Strategy Session
Our Pattern Breakthrough
Coaches & Consultants
Herb Kaufman
Pattern Breakthrough Coaching™ Coaches & Consultants
HERB KAUFMAN
President of CEOinc, Herb Kaufman spent 15 years as a corporate executive in the computer industry before moving into the business of experiential learning and leadership education. Herb has developed and conducted innovative executive programs, led adventure based leadership workshops, and is a certified trainer in experiential outdoor programs. The 
Leadership in Action™ programs have taken place in Peru, Brazil, Bolivia, and New Mexico and included hiking, river rafting, and studying with indigenous teachers. His work has taken him from large corporations to small family run businesses. The focus of these programs has been on results through relationships, blending team communications and accountability. Herb has been instrumental in creating the award winning Total Leadership Connections™ program.
Frank Walsh
Pattern Breakthrough Coaching™ Coaches & Consultants
FRANK WALSH
Frank Walsh is an engineer by profession and a creative leader by passion. He has more than 25 years of experience in industry and firmly believes that people are the greatest resource of any company. Frank specializes in guiding organizations to reach their creative potentials and helping leaders develop authentic and engaging cultures of high performance. His practical, real-world experience covers the spectrum from lean start-ups to complex international organizations in 100+ year old companies. He was a senior leader in the global company FLSmidth and recently retired, and he is currently serving as a board member with Bridge Gap Engineering, LLC. These experiences give him keen insight into what it takes to be an effective leader in any environment.
Brenda L. Thompson
Pattern Breakthrough Coaching™ Coaches & Consultants
BRENDA L. THOMPSON
Brenda L. Thompson has spent the majority of her career providing human resources and consulting services for professional services organizations. A frequent presenter, she has consulted with and provided training to numerous national and regional law firms, DuPont, Villanova University, Goodwill Industries, Widener University School of Law, The Association of Legal Administrators. Brenda is often complimented for her ability to make her clients feel comfortable and at ease when discussing difficult topics. She earned an M.S. degree in Applied Behavioral Science/Organizational Development from Johns Hopkins University.
Joclyn Goss
Pattern Breakthrough Coaching™ Coaches & Consultants
JOCLYN GOSS
15 years of counseling, family therapy, and social work experience makes Joclyn Goss a valuable asset. Joclyn is the co-author of the book, 'A Million Woven Pieces', which she wrote with her 
daughter, on the "importance of developing empowering and sustaining relationships between mothers and daughters." Joclyn resides in Los Angeles, CA, where she coaches, writes, and assists non-profits and ministries with developing and sustaining community support programs. She has presented conflict resolution programs as well as those for diversity, inclusion, and engagement.
Henry Rosin
Pattern Breakthrough Coaching™ Coaches & Consultants
HENRY ROSIN
Henry Rosin has extensive experience in Information Technology (IT) and business leadership technology strategy/implementation. His expertise is in global and start-up operations with a commitment to service excellence. Henry develops inventive opportunities for leveraging IT staff, solutions and process to improve operational excellence and create competitive advantages. Henry was most recently an executive leader in the global company S&P Capital IQ, a division of McGraw-Hill Financial, and is now a Management Consultant at Intelecore, LLC as Managing Director. His proven ability in leading high performing teams make him an ideal coach for any transition effort.
Denise Fantuzzi
Pattern Breakthrough Coaching™ Coaches & Consultants
DENISE FANTUZZI
Denise Fantuzzi brings expertise in refining business strategies, program management, leadership coaching, organizational operations, and budgeting. Ms. Fantuzzi has professional experience spanning more than 25 years across a number of business verticals. During her career, she's served in numerous leadership roles in a range of organizations involved in health information, education, and technology, including Reuters Health Information Services, ADAM, Inc. and Cerner. Ms. Fantuzzi has previously worked in the area of professional medical education with companies such as Clinical Care Options and Convergent Health Solutions.
Jodi Klugman-Rabb
JODI KLUGMAN-RABB
Jodi, has a twenty year background in individual and family therapy. She now brings her deep knowledge of relationships into the work place where she helps teams cooperate and communicate efficiently and with compassion. As a Pattern Breakthrough Coach she can quickly show leaders how to target the issues that get in the way of success. Her capacity to listen and lead others to find the 'sweet spot' of collaboration make her a sought-after coach and facilitator. Jodi has an extensive background in working with employees who have difficulty handling conflict and sudden change using her skills in PTSD management.
Tanya O'Neill, PhD
Pattern Breakthrough Coaching™ Coaches & Consultants
TANYA O'NEILL, PHD
Tanya O'Neill, PhD brings her experience of being a motivational facilitator, Desert Storm vet, and Inclusion & Diversity consultant to help clients achieve their goals. She has earned a degree in Nursing (BSN), Human Services (MHS) and Psychology (PsyD), and holds certifications in MBTI, 360 VOICES, Gallup Strengths Performance Coaching, Diversity Practitioner, and DDI Leadership Development. Her skills were showcased in her receipt of the 2014 HR.com/Leadership Excellence 500 award for leadership development programs. Tanya's ability to combine logic and emotional intelligence makes her a sought after coach.
Barry Ginetti
Pattern Breakthrough Coaching™ Coaches & Consultants
BARRY GINETTI
Founding partner Barry Ginetti of The GMR Group, a strategic managed care marketing consultancy and President/CEO. Barry also has an extensive sales, marketing, and business development background in the pharmaceutical industry working for McNeil Pharmaceutical, a Johnson & Johnson Company. He has presented at industry conferences, conducted training seminars, and moderated advisory boards and focus panels with healthcare executives. He has taught marketing strategy for managed care for the Saint Joseph's University Executive MBA Program.
Jess Todtfeld
Pattern Breakthrough Coaching™ Coaches & Consultants
JESS TODTFELD
Jess Todtfeld creates the space for people to show up. Todtfeld has spent the last 25 years working in communications as a trainer, consultant, TV producer, host, and best-selling author. Todtfeld helps CEO's and business executives become more confident and more in control and create more successful results in their lives. Prior to his work as a coach and trainer, Todtfeld worked for 13 years as a TV producer for NBC, ABC, and FOX. He has written four books on communication, the last published in 2015. He holds a Guinness Record for being interviewed the most times in 24 hours on radio (112 interviews).
Cynthia Tom
Pattern Breakthrough Coaching™ Coaches & Consultants
CYNTHIA TOM
Cynthia Tom is an experienced sales and marketing executive in the healthcare industry, working for 25 years in pharmaceutical sales. She then turned her skills to the not -for-profit area and has worked with women in transition. She is Board President of the Asian American Women Artists Association and Executive Director of, A Place of Her Own, a culturally focused arts project in San Francisco. Her focus has been diversity and inclusion as well as helping individuals become more fully engaged in team collaboration in the workplace.
Gail Watts
Pattern Breakthrough Coaching™ Coaches & Consultants
GAIL WATTS
Gail Watts has been a management and employee consultant over the span of her career, in the workplace. She is known for her ability to assess situations quickly and accurately. She Provides sound guidance or intervention to resolve often complex managerial, employee, and workgroup situations. Gail has experience in both the profit and not for profit business settings. Ms. Watts has a Master's degree in Counseling Psychology. She is certified as a Mediator and Trainer in Workplace Conflict and has training in Critical Incident Stress Management, and the Multigenerational Workplace.
Nancy Pennebaker
Pattern Breakthrough Coaching™ Coaches & Consultants
NANCY PENNEBAKER
Nancy Pennebaker has more than 30 years of professional experience in higher education and administration. She has a Master's Degree in journalism and public relations from the University of Oregon and is a graduate of Stanford University's prestigious Business Leadership Institute. Pennebaker's career is centered around team-building, coaching, and leadership. Her career spans the pharmacy industry, fund-raising for higher education projects, and working with Native American collectives. Her volunteer efforts have been recognized working with disadvantage children to increase their educational opportunities.
Joanne LaMarca Mathisen
Certified CEO Facilitator and Coach
JOANNE LAMARCA
Joanne LaMarca Mathisen has studied under Sylvia Lafair since 2001. She graduated from CEO's TLC program as well as TLC Advanced and has been a 'Gutsy Girl' since the inception of the program. She is a certified CEO facilitator and coach. Mathisen is also the co-host of Sirius XM's "Happy Hour" on Today Show Radio, Channel 108 as well as co-creator of the podcast, Podclair which features stories of entrepreneurship. Until 2017, Mathisen served as Senior Producer on NBC's Today, the longest running morning news program. While there, Mathisen won multiple Emmy awards as well as a Gracie overseeing the 4th hour of Today hosted by Kathie Lee Gifford and Hoda Kotb. During her time at NBC she led a creative team and used her skills as a Pattern Breakthrough coach to limit conflict and ensure collaboration. Mathisen lives in Montclair, New Jersey with her husband, Tyler, and their teen age son whom she often writes about in her blog called Old Moms Rock.

If you are interested in becoming one of our Certified Pattern Breakthrough Coaches or Consultants, please click here to contact Sylvia for requirements.
An exciting career is waiting for you.