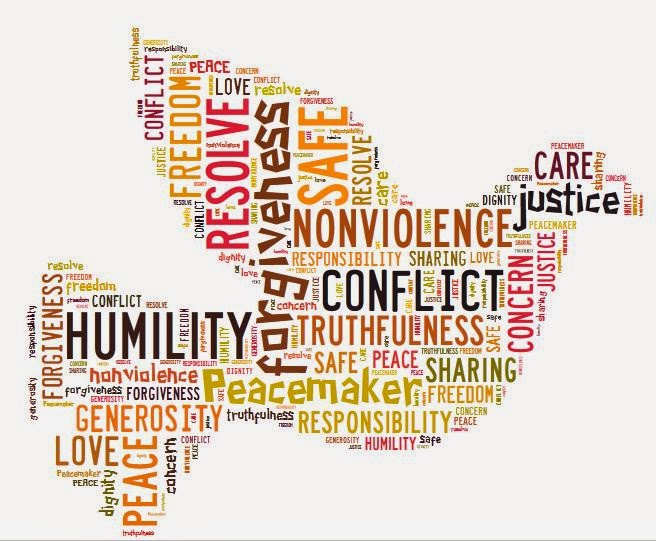 Summary: Is there such a thing as a "peace tool?" Read on and see how you can help turn the tide of our divided world. No matter your physical, economic, or intellectual status, there is room for you to participate. Peace tools are waiting for you to claim them.
Dear All,
Tyre Nichols was killed in 2023 in Memphis, Tennessee.
Martin Luther King was assassinated in 1968 in Memphis, Tennessee.
Yet, this is not about a specific city or these specific events.
Indeed, the despicable happenings are essential to discuss.
It's vital to look from a larger perspective for lasting solutions.
So far, we seem to repeat and repeat ugly acts. We then pray for the wronged and wait till the next time.
Sooner rather than later, there is a next time.
What is at the core of our repetitive acts of violence? What can we do to make positive change?
It is about specific patterns of behavior suffocating all of us.
Yet, like a merry-go-round, we keep going round and round, hoping to grab the brass ring and jump out of the mess around us.
Sadly, it is more about holding on for dear life to old, ingrained behavior patterns that stubbornly refuse to budge.
These outdated patterns have a life of their own. They demand to stay front and center, determined to maintain the status quo with no room for growth.
Can enough of us gather together to make positive change happen?
Why do old patterns still win?
Perhaps because they love power, they will do whatever they can to avoid becoming "outdated."
In addition, they live in each of us.
Furthermore, few of us doubt that society is undergoing a critical change.
For example, we face the impact of what needs to change daily.
Right now, we see it in Memphis.
To say nothing of the fear that lives in other cities and towns, where even shadows are menacing.
What tools and methods go past the mind and maybe, just maybe, open hearts to new possibilities?
Is this too fluffy? Perhaps too soft? Maybe too feminine? Or simply impossible?
Is our destiny to face the future with guns?
On the other hand, can we choose another way?
Know that music, art, dance, photography, and storytelling can be peace tools to replace pistols.
While we know that the old solutions for dealing with political and social problems no longer appear to work, we keep responding as if they will magically make the world a better place.
Below is a song written and performed by Thomas Lane, musician, author of The Karma Factor, and fellow human being
Please listen to the words and look deeply at the visuals.
Perhaps you will feel something stir in your heart. Or maybe have a moment of inspiration.
Can a song, a book, or a connection through art make a difference?
Did you ever think about what happens when you sing together?
You begin to align. You breathe in and out simultaneously and say the exact words with each other.
Something happens.
The collaboration can occur in a school assembly when youngsters sing together and feel equal for a moment or two. That connection happens in a house of worship where hymns can raise the roof. Or in a quiet setting where chanting blends and individuals connect.
In all honesty, the feeling of connection can happen by observing a beautiful sunset and then taking a photograph for all to enjoy.
For example, that is what Tyre Nichols loved to do.
This is part of his legacy.
Peace tools are available. It's time to use them more effectively.
It can also happen at a weekend when Beyoncé, Bono, or Bruce Springsteen give their voices wings, and you can join in.
Back to today.
The song above by Thomas Lane has a vital theme.
Yes, "the days are hard," says the song. "And the march goes on," says the song.
The theme?
To carry on.
To continue. Can we? Will we?
What if enough of us dare to face our fears and ingrained patterns?
It is time to choose.
The other option?
Alternatively, to pick sides. We can defend, explain and justify—your side, my side, red or blue, black or white.
We are masters at creating "JUBLA" to judge, blame and attack.
And then we all hold our collective breath until the next time.
Take Thomas Lane's song, and play it for your friends, neighbors, schools, and colleagues.
In conclusion, the march to absolute freedom will continue inside our hearts until it is loud enough to resonate worldwide.
Peace tools, not pistols, are one way to move forward.
Here's to our collective success,
Sylvia Lafair