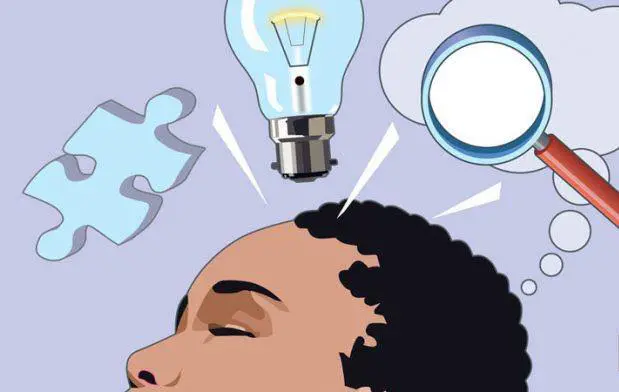 Summary: Critical thinking is a fundamental skill for effective leadership. Top leaders think clearly and rationally, analyze and evaluate information, and make sound judgments and decisions. Here is what to know, what matters.
Dear Dr. Sylvia,
I am a great leader. I'm not bragging. I know what I know.
For example, I am great at the thirty-thousand view of what needs to be done.
However, I am a total failure at the lower level, where the weeds (daily work systems) need to be cleared. I also suck where the trees (employees or products) must be pruned.
Similarly, I want to teach my executive team how to be critical thinkers and come to me with their solutions. Then, I, as the CEO, can be extremely helpful with long-term plans.
Critical thinking is falling way behind for most of us.
What can I do to help the various teams I support grow to be the best possible?
At the thirty-foot level, I can help them see we are building cathedrals rather than just being stone setters.
Signed,
Cathedral Builder
---
Dear Cathedral Builder,
I am sure you are referring to the well-known "Cathedral Story." It goes like this: a man who passed a bricklayer and asked what he was doing.
The worker responded. "Oh, I am here every day, just putting one brick atop another. It's a tedious and meaningless job. I can't wait to go home."
Then, the same man went around the corner, talked with another worker, and asked, "What are you doing?"
Above all, the response was quite different. "Oh, I'm here putting one brick on top of another to help as we build a beautiful cathedral. I know I am part of a meaningful venture. And I love how most of us work together to create what matters. I only have a small yet important part in the process."
Critical thinking means seeing both root causes along with future vision.
Leaders skilled in critical thinking are better equipped to solve problems. They also make informed decisions and communicate their ideas effectively.
In addition, great leaders cut through the noise and distractions. Once they identify the root causes of problems, they develop creative solutions that can transform their organizations.
Consider the example of Jeff Bezos, the founder of Amazon. Bezos has been widely credited with transforming the retail industry through his innovative ideas and business strategies.
Subsequently, one of the keys to his success has been his ability to think critically. For example, when Bezos first started Amazon, he recognized that the traditional retail model was not working. He saw an opportunity to leverage the power of the internet to create a new type of retail experience. The hypothesis was that his way would be more convenient and accessible to customers.
Jeff Bezos used critical thinking to launch Amazon.
This required him to think creatively and develop a business model based on customer-centricity, innovation, and long-term growth.
Similarly, Mary Barra, the CEO of General Motors, has been praised for her leadership skills, particularly her critical thinking ability.
In addition, when Barra took over as CEO of GM in 2014, the company faced several challenges. A major one included a significant safety crisis related to faulty ignition switches.
Mary Barra at GM recognized that the company needed to change its culture and problem-solving approach.
In short, she emphasized the importance of transparency, accountability, and collaboration. In addition, she encouraged employees at all levels to speak up and share their ideas. This helped GM to address the safety crisis, restore trust with its customers, and improve its overall performance.
Let's explore the fundamental principles of critical thinking. This means we will provide practical strategies for leaders to apply these principles daily.
For example, we will discuss the common thinking errors and biases that impede effective decision-making. This includes the importance of effective communication.
Next, We will provide examples and case studies of leaders who have successfully applied critical thinking to achieve their goals.
By mastering critical thinking, you can become a more effective leader and positively impact your organization and community.
Critical thinking objectively analyzes and evaluates information to make informed decisions and solve problems.
All in all, it is a fundamental skill for effective leadership. This means it is essential for making sound judgments in complex and rapidly changing environments. Here we explore the basic concepts of critical thinking and the importance of developing this skill for leadership success.
Definition of Critical Thinking: Critical thinking is analyzing and evaluating information objectively, without bias or prejudice. It involves using logic and reason to identify the strengths and weaknesses of arguments, knowledge, and evidence. By thinking critically, leaders can make informed decisions, solve problems, and communicate their ideas more effectively.
Importance of Critical Thinking in Leadership: Effective leaders must make decisions quickly and confidently. This includes the ability to evaluate information carefully. Next, to ensure that their decisions are based on sound evidence. Critical thinking is essential for influential leaders to identify problems' root causes and evaluate potential solutions.
Key Components of Critical Thinking: There are several key components of critical thinking, including:
Without critical thinking, mistakes can be costly.
Evaluating evidence: This involves examining the credibility and reliability of evidence. Then to determine its usefulness in supporting a particular argument or position.
Identifying biases and assumptions: involves recognizing personal biases and assumptions that may influence one's thinking and considering alternative perspectives.
Generating and evaluating alternatives: This involves developing multiple solutions or options. The next step is to assess them based on their feasibility, effectiveness, and potential consequences.
Critical thinking objectively analyzes and evaluates information: This is how to make informed decisions o and solve problems.
Each specific area of business has its way of looking at what is critical to success.
Example 1: Effective Decision-Making in Healthcare: In healthcare, critical thinking is essential for making decisions that can significantly impact patient outcomes. For example, a physician treating a complex medical condition must analyze and evaluate the available information. Next, identify potential treatment options and assess their effectiveness and risks. By using critical thinking skills, the physician can make informed decisions that lead to better outcomes for the patient.
Example 2: Strategic Planning in Business: Critical thinking is essential for strategic planning and decision-making. For example, a CEO planning to expand the company's operations into new markets must analyze and evaluate potential risks and benefits. After that, identify potential obstacles and challenges and develop a plan that maximizes the chances of success. Using critical thinking skills, the CEO can make informed decisions leading to long-term growth and profitability.
Without critical thinking, we can end up with lost revenue and expensive legal concerns.
3. Example 3: Evaluating Scientific Research: Critical thinking is essential for evaluating the credibility and reliability of research findings. For example, a scientist conducting research on a new drug must analyze and evaluate the available data. That way, identify potential biases or flaws in the study design and evaluate the potential risks and benefits. By using critical thinking skills, the scientist can make informed decisions about the safety and effectiveness of the drug.
4. Example 4: Effective Problem-Solving in Engineering: Critical thinking is essential for effective problem-solving in engineering. For example, an engineer tasked with designing a new product must first analyze and evaluate the available information. Then go on to identify the potential design flaws or issues. And finally, develop a solution that meets the customer's needs while adhering to safety and quality standards. Using critical thinking skills, the engineer can develop innovative solutions that improve the product and enhance customer satisfaction.
5. Example 5: Effective Communication in Public Policy: Critical thinking is essential for effective communication and decision-making in public policy. For example, a policy analyst evaluating a proposed policy starts by analyzing the potential impacts of the policy after identifying potential unintended consequences and communicating the results to the public.
All leadership teams do better if they are schooled in critical thinking. That is the major way to keep the potholes and pitfalls limited.
In summary, business, the essential motor of society, has an opportunity to be the most creative force on the planet using critical thinking as a base.
In conclusion, to everyone, and especially you, dear Cathedral builder, let's do deep thinking so that we all have the opportunity to engage in dignified and satisfying work.
Here's to your success,
Sylvia Lafair
PS. Much of what I learned about critical thinking is based on the work of my mentor, Willis Harman, who taught at Stanford University and was President of The Institute of Noetic Sciences in California. You would enjoy looking at some of his books for the thirty thousand views of modern business.
PSS. Much of what I learned from Dr. Harman is now available in our Total Leadership Connections online program. Contact us for more information and to join now.