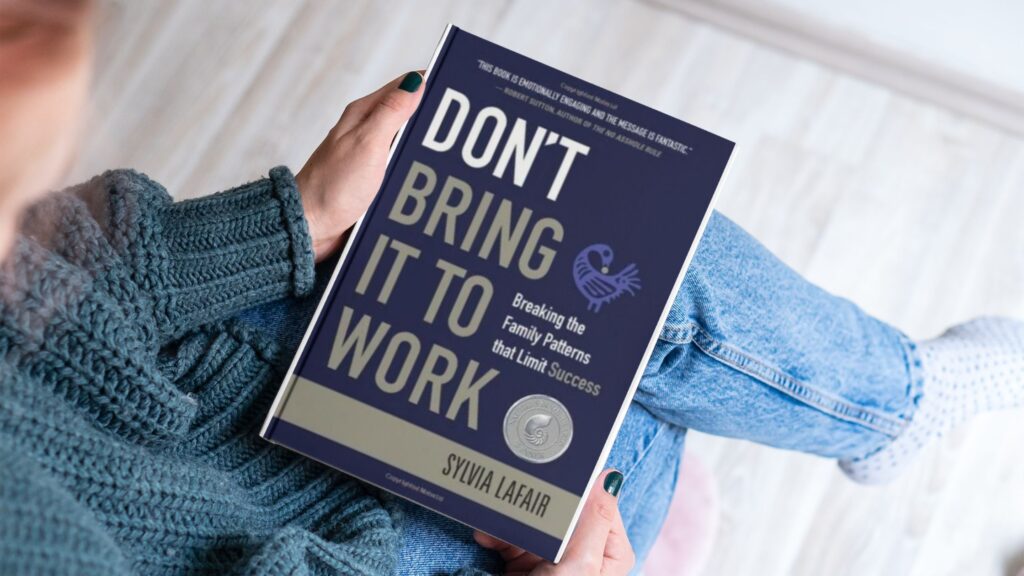 Summary: This book is a powerful guide that transforms how we approach our professional lives and enhances our growth journey. It's all connected.
Dear Dr. Sylvia,
Your book, "Don't Bring It To Work," has helped me interact more effectively with staff. We use it at our numerous salons in the New Orleans area.
For this reason, I hope you post this so others in leadership development can also benefit. My staff and I have grown tremendously over the past year.
Most importantly, here is the review I wrote.
"The author's insights are not just helpful; they are transformative.
For example, the book brilliantly addresses the toxic dynamics that often plague workplaces, providing practical strategies to navigate and overcome them.
Furthermore, what makes this book exceptional is its focus on the personal aspects of our professional lives. This encourages self-awareness and self-improvement as the keys to success.
Above all, one of the most outstanding aspects of "Don't Bring It to Work" is to break down complex concepts. Once you see simple, actionable steps, you can make change happen.
In addition, the author's writing style is engaging. She makes it easy for readers of all backgrounds to grasp and apply the ideas in their daily work lives.
As an illustration, each chapter is filled with real-life examples and case studies. The true stories resonate with our work challenges, making them relatable and practical.
Moreover, the emphasis on emotional intelligence, effective communication, and conflict-resolution skills is revolutionary.
It's refreshing to see a book that goes beyond the superficial advice often found in self-help literature.
It deepens into the core issues affecting our workplace relationships.
All things considered, the exercises and reflection prompts at the end of each chapter are invaluable tools for personal growth and development.
"Don't Bring It to Work" isn't just a book; it's a blueprint for creating healthier and more fulfilling work environments.
In other words, this book is for team leaders looking to improve group dynamics.
In addition, the book is a must-read for individuals striving to be their best selves at work.
It equips you with the tools to transform your workplace. It also helps you become a better, more compassionate, and self-aware person overall.
"Don't Bring It to Work" is a beacon of hope and guidance in this world of constant conflict.
It empowers us to take control of our professional lives and create environments where collaboration, growth, and success flourish.
"This book can potentially change lives and reshape workplaces for the better. I wholeheartedly recommend it to anyone looking to thrive in their career and personal development journey."

Kevin Perryman, Head of Leadership Development, Paris Parker Salon, Neill Corp, Inc., New Orleans, LA
Dear Kevin,
I love working with you and your team.
Thank you for the excellent review of "Don't Bring It To Work."
All in all, I know that initially, many people say, "Huh," "What," or "Not Needed" when they hear that family patterns play out at work.
In summary, here is a way to think of the connections from past to present:
We have bosses at work, similar to parents.

Co-workers are almost like siblings.

We receive salaries, like allowances.

And performance improvement plans are like time-outs!
Ultimately, consider this: the original roots of learning about fairness, favoritism, gossip, back-biting, conflict, and compassion were all known in our first organization, the family.
When we feel overlooked, unheard, or reprimanded, our primary response patterns at work are similar to how we handled these issues as kids.
In short, I hope this understanding helps clarify why we must look in the rearview mirror to gain insight before moving forward.
To your success,
Sylvia Lafair
PS. I want to gift you a copy of the companion to "Don't Bring It To Work." The "Pattern Aware Success Guide" offers short (five-minute) exercises to ensure you stay in the positive, safe stress zone during your work day. Please email me, and it is yours.