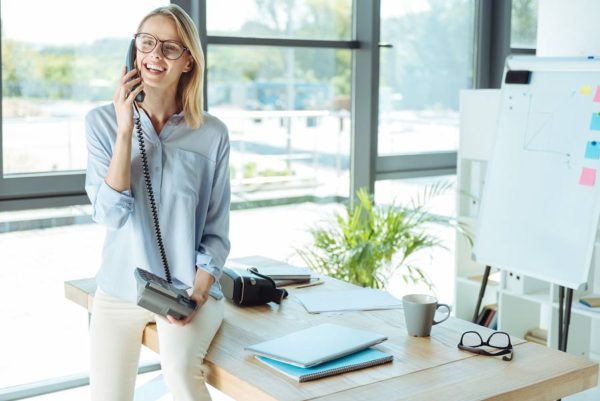 How to be confident instead of strong-willed and stubborn so you can get unstuck at work.
I received the following email that got me thinking about how complex it is to be confident when you feel you've been blind-sided.
Here's what was said….
"I had my performance review last week and it was awful. When I said I did not agree with my boss about a specific rating she became frustrated, shoved her chair way back (I must admit I was hoping she would fall over) and she shrugged and said: "You are really stubborn."
I stood my ground and with great confidence offered my strong point of view.
She smiled (sorta) and said, "You are great at so many things and yes, you really are stubborn. I wish you could hear me differently. Maybe we can talk again next week."
And with that, the meeting was over.
I want to know what is so wrong about standing my ground. I believe I'm not stubborn, just strong-willed. I thought you teach that being confident is a good thing? Will you please talk to my boss?
Signed,
Strong Willed and… sorta Stubborn
As a leader what would you answer her? What would you tell her boss?
Here is my response to Ms. Strong Willed and … sorta Stubborn,
You sound confident and yet, that confidence needs to be polished. Confidence must also be practical. Being strong-willed and stubborn seems to be keeping you stuck. It means you challenge others and need to prove your point of view is right.
Confidence. Ah, that is taking the energy of being strong-willed and stubborn and changing it for the benefit of more than just yourself. It means being able to listen and take in what is being said to you, listening from the "sweet spot" where you can blend different points of view together.
There are invisible forces that shape you, not just you, all of us. Once you learn how to effectively combine the logical and emotional aspects of relationships (like you and your boss) you can reframe how you respond to get better reactions.
I wonder if your behavior pattern is as a super achiever who must be first at all costs. Think about it and get back to me. Reframing and polishing are what is needed. Then you can shine as a bright star at work.
Her response back to me was clear and concise.
"I get it! Yes, I am a super achiever and when I'm not getting all the accolades I want, I really do get stubborn and mean. Thank you for giving me some good ideas to think about that show me ho to be confident. I will be calling you next week.
Signed,
Confident and Caring
That leads me to encourage all of you to join me in my webinar next week where I will drill down about the 3 C's of Character, Confidence, and Communication.
Hope to have you with me.
Best,
Sylvia