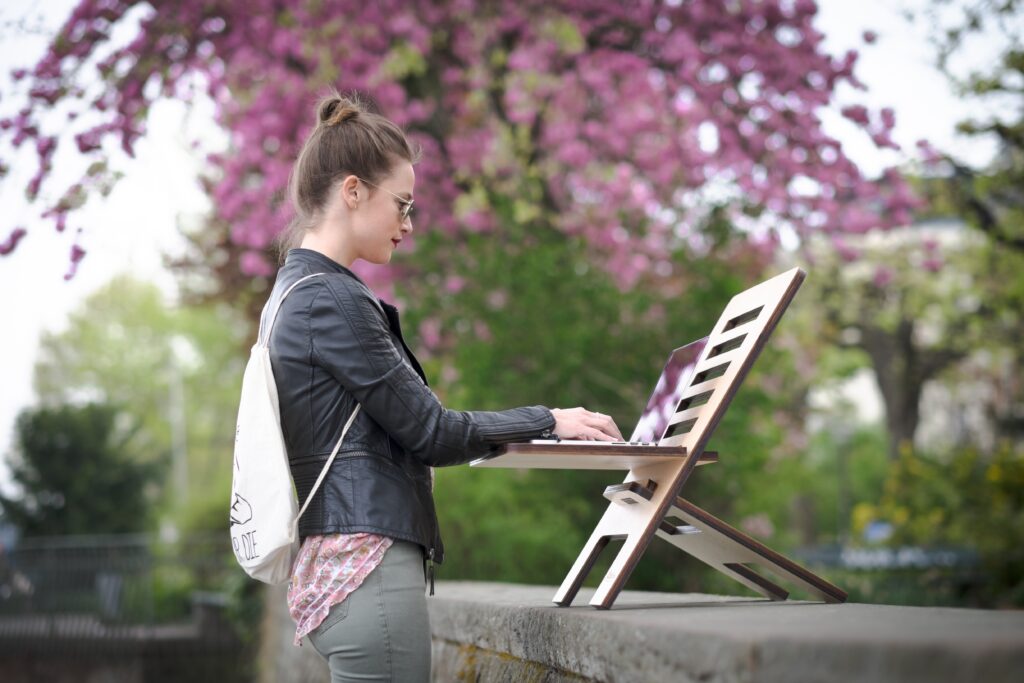 Dear Dr. Sylvia,
My boss decided that it was time for him to retire. Consequently, I am nominated to take his position.
Above all, I am honored and very nervous. Yes, very nervous!
Therefore, I need some help from you.
Firstly, I want to take advantage of your vast knowledge of workplace relationships and your astute leadership tips. Also, I want to know what I can read to stay at the top of my game once I have the "boss" position.
What does a promotion entail?
To clarify, here is what has been going on since I got word I am the top contender for the leadership position.
For example, my boss is a smart man, albeit quite grumpy and often accusatory. He knows how to keep the financial bottom line strong. However, the employee bottom line was and remains relatively weak.
Most importantly, there is lots of complaining, and honestly, he is called an ogre, obviously behind his back.
As a result, I do not ever want to be put in the same category as him.
Thus, I want to do a smashing good job and certainly not replicate his negative ways.
In conclusion, what would you rank as the top 5 leadership skills that I need to focus on right out of the gate?
Thanks in advance for your suggestions,
Learning to Lead
Dear Learning to Lead,
Good question, and the timing is perfect.
Returning to the office takes on a shiny new meaning these days.
As an example, everyone is wondering how the "new normal" will play out.
For instance, many things will stay the same, such as jockeying for position, defending one's point of view, and needing acknowledgment.
On the other hand, there will be new possibilities regarding the hours you will all be in the workplace together or still use Zoom as a primary way of communicating,
Consequently, only after various possibilities are worked out will there be clarity on how teams can work together moving forward.
Thus, let's stay specifically with your question about what I think are five significant roles that make for an amazing leader, regardless of where everyone chooses to sit, in the workplace, at home, or even in a park.
Five behaviors that make for extraordinary leadership:
1. INSPIRE Help employees by visioning better ways to relate to each other. Inspiring leaders give the rest of us the courage to look beyond the tough patches of the moment and make the future seem less daunting. They help us limit fear, diminish stress, and keep a "We Can" attitude.
2. LAUGH: Great leaders help us keep a healthy perspective so we all can see the bumps in the road as just that bumps, not boulders. They don't overdramatize or make others wrong. They stay calm and say, "And this too shall pass," with firm conviction, it will all get better.
3. EXPLORE: Great leaders guide us out of the fear of the new as they lead us into uncharted territory. They are partners in the journey rather than merely dictating and hanging out at the sidelines.
4. COLLABORATE: Leaders with emotional intelligence do not, please hear me, do not take sides nor pit one person against another. They are willing to listen to opposing points of view and find common ground to bring people together.
5. COMMUNICATE: The truth is crucial and being honest is vital. Great leaders don't beat around the bush, using lots of extra, unnecessary words. They create an environment of safety because you always know where you stand and that in itself is comforting.
Take the time to measure yourself on the five behaviors I have outlined here.
Leadership skills, like everything else in life, are part of a much bigger journey.
I hope that you will remember your grumpy boss, who is clever with finances. Certainly, that is vital for all business endeavors. On the other hand, see how you can lead with the fiscal bottom line and the human bottom line being equally important.
Here's to your success,
Sylvia
P.S. I suggest you take the Leadership Success Quiz and put even more effort into honing your skills. Here are some excellent books for you; these are a great start. The 10 best leadership books I think will help you become a much loved and respected leader.