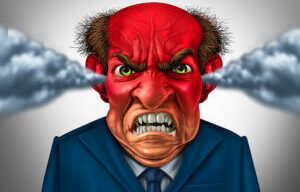 #leadership #conflict resolution # team development
Dear Dr. Sylvia,
Above all, you can congratulate me.
You'll learn why I deserve a standing ovation in a minute.
On the other hand, you can hand me a box of tissues and let me bring on the tears.
Never mind, I don't cry much.
However, mostly I desire to yell.
Getting a promotion may NOT be the best outcome.
Most importantly, here's the back story.
To clarify, I was the best salesperson in my division, actually in the whole country.
In other words, that made me, my team, and even my family very happy. I would still be the best salesperson. Except I received a promotion.
Now, I'm the regional head of sales for the Southwest. I have 40 people reporting to me. It's a big deal with big financial rewards.
Moreover, I should be dancing on the roof. However, I'm going mad. No, I'm not mad at anyone. I think I mean insane mad.
As a result, I have a dilemma. That is to say, while I was great at sales I'm not so great at managing.
Is herding cats really impossible?
They say that managing salespeople is like herding cats. Everyone wants to go in their own direction.
In addition, I make suggestions. Good suggestions. My new, expanded team smile politely and then I see the shrugs. Their looks translate to "Sure, whatever." And then they simply do whatever they want.
In the same vein, did you ever swim in a strong current that was about to pull you under? That's how I feel now.
I'm in over my head and the shoreline looks far away.
I feel so ineffective. Firstly, I am stern. Secondly, I am helpful. Then I become compassionate. Finally, I get angry.
You get the drift.
What do you do when you are not ready for a promotion?
Subsequently, I want out if it's always going to be like this,
I want in if you can show me the way to get these cats to listen to me.
Signed,
Losing It!
Don't let self-doubt win.
Dear Losing It!,
Above all, you will be fine. You are going through what every new boss struggle with. You can call it self-doubt. Actually, I can sense your overwhelm.
Look, before you simply give up and fall down the rabbit hole here are a few suggestions to help you. Therefore, you don't have to claim burnout. At least, not yet.
1. Show your vulnerability:
This should be down further on the list. However, it is first to keep in mind. Let your team know you are concerned about doing a great job and will need their input.
2. Engage them and then engage them more:
3. Speak softly and more important speak short:
Further, know what directions you have for the team and tell them in short, simple sentences. Do not keep explaining or justifying your requests. it will weaken what you say.
4. Have a "mole" on the team:
In addition, this is controversial. However, used effectively it is really fine. You need someone who can tell you when there are over-the-top frustrations. That person can warn you when your reports are not yet ready to talk with you personally.
5. Take a course:
For instance, learn the skinny about best practices to handle conflict. This is the area that is most important for everyone in leadership development. Conflict resolution is the one place you must become a true master.
6. Have team meetings:
For example, do this once a month. Let your team share about themselves. I call this process getting current. Further, it's important to let people talk about what is going on personally as well as professionally. As your team learns from watching you model good communication they will follow suit. Remember, short, clear sentences work best.
7. Give yourself a break:
In conclusion, go for excellence, not perfection. You may want to find someone you trust in your organization who can be a great sounding board. That will help you see those blind spots that need another pair of eyes to see.
To sum up, this is a beginning. Change, any change brings challenges. In the same vein, who thought we would see a drone delivering packages? The drone experimenters are always fine-tuning the process.
Therefore, Just take a deep breath. Continue to help those you are leading. Let them learn from you. Further, give them advice on all the successes you have shown over the years. Applaud yourself for being so great at sales. Now, you can climb this new hill to be a great leader.
Here's to your success,
Sylvia
P.S. To learn more about the best ways to handle conflict, you may enjoy Don't Bring It To Work. Similarly, there is a companion book, Pattern Breakthrough Success Guide. This has three months of short, daily exercises to keep you on track.
P.S.S. Even better contact us for a Pattern Break Through Coaching session. The first one is on us.