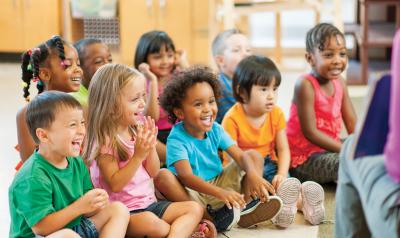 Summary: You can teach prejudice. You can grow and learn too. Here is the story of one woman who helped children become critical thinkers. They developed self-awareness for more fulfilling lives.
Firstly, if you do not know who Jane Elliott is, please google her. Then take the time to watch the documentary. Yes, one person can make a positive difference.
I will tell you just briefly who she is, but first I want to give you a quote from her. What she has said is, 'Prejudice is an emotional commitment to ignorance.' What a short sentence and a wise statement from the third-grade teacher, Jane Elliott.
Dedicate education to developing self-awareness in the young.
At the time I am writing this, Ms. Elliott is 87 years old. She still has so much "piss and vinegar" to make a difference.
However, before I catch you up to the present time, I want to give you a snapshot of what she did many years ago.
In April of 1968, the assassination of Martin Luther King occurred. Jane was a third-grade teacher in Riceville, Iowa. She knew the youngsters in her care were still open to new ideas.
Consequently, they would still ask good questions. They wondered about what matters in life. Therefore, this was a vital time for teaching more than just facts in school.
Self-awareness can trump prejudice when taught early enough.
For example, while this was a rural, all-white area, these sweet children were curious. They wanted to know why somebody would kill a person thought of as an esteemed leader. Why would this tragedy happen?
Above all, Ms. Elliott couldn't figure out how to explain the circumstances effectively.
Then she came up with a plan.
As a result, she developed a robust experiential learning process. We know it around the world for its impact.
It takes courage to be a catalyst for positive change.
Please note, this experiment took place in 1968.
It was about something as simple as categorizing the color of eyes.
For example, could the color of eyes –blue versus brown — create division and discord amongst children? The underlying question was: which eye color matters more?
Consider watching the PBS documentary that answers how prejudice can infiltrate an elementary school and cause emotional havoc.
Teaching children to become self-aware can alleviate polarization.
In the same vein, pay attention to what happened when these little third-graders grew up. In the documentary, you will see and hear them discuss the "experiment" from their past.
Now married, with children of their own, they come back for a reunion. This is very "eye-opening" (please pardon the pun).
Sadly, hate and fear are as teachable as caring and respect.
Therefore, teacher Jane Elliott and the youngsters proved that you could teach hate and fear. "You can be taught from year-to-year. Yes, it has to be drummed in your dear little ears. You have to be carefully taught." (these words from the hit Broadway show South Pacific).
In addition, they also showed the opposite. That is to say; you can also teach individuals to be caring and connected.
The whole planet has a long way to go to overcome prejudice.
Most importantly, this is the time for all of us to become educated in self-awareness. It is undoubtedly time to hear each other's stories. Perhaps now is the era for more experiential education in self-awareness once again.
The big question now is: Can we begin to open that human part in us that exists in all of our stories?
For example, I had the privilege of studying with the venerable teacher, Thich Nhat Hanh, a Buddhist monk. One story is about how he walked down Fifth Avenue in Manhattan during the Vietnamese War. He was with a group of others, and they stopped the traffic by simply strolling with intention. A reporter asked him, "Thich Nhat Hanh, are you for the north or the south?" And he said, "I'm for the middle. I'm for everyone."
Each of us is UNIQUE with a special story for the world to hear.
In conclusion, I wrote the book "'Unique: How Stories Spark Diversity, Inclusion, and Engagement" to show the power of telling and listening to each other's life stories as a way to diminish prejudice.
Harvard professor Howard Gardner states that "Stories are the single most powerful weapon in a leader's arsenal."
To sum up, to dear Jane Elliott, thank you for being who you are. Thank you for being a trailblazer. And also a nod to everybody out there who is reading this blog. This is the time for everyone ready to be part of the solution. Go and make a difference. It's our time and if not now, when?
Here's to your success,
Sylvia
PS. Don't hesitate to contact me at www.ceoptions.com for more information about the new diversity, inclusion, and engagement online program to use in your school or business.
PSS Enjoy this video to underline what to do about diversity, inclusion, and engagement during these divisive times.