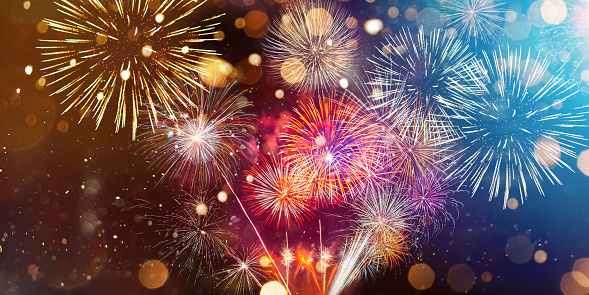 Summary: This is a great time to think about how you want to advance your career and your relationships. Go ahead, take a leap of faith. Here's what to do.
Dear ….
Did you know that at least 50% of adults make new year's resolutions?
Mostly they are about more exercise, less weight, healthier eating, and spending more time with family and friends.
In addition, there are wishes to spend less money, less time on social media, and have less stress.
What are the results of these resolutions?
Most of these desires are at the bottom of the to-do list in less than a month.
Studies show that 91% of us won't achieve the lofty goals made during those first few days in January.
I offer you a fun and easy ritual to get the year started.
One of my clients told me about a ritual that has been in the family for generations. In fact, he can trace his relatives back to 13th Century Scottish warrior William Wallace.
We sat together in the Total Leadership Connections Program and watched the Mel Gibson film Braveheart with him.
We had a rollicking good time looking at his generational ancestry.
Want to guess his name? Yup, he is Bill, sometimes Billy. And he is the leader of a marketing company with strong ties to Scotland.
In any case, we don't know if William Wallace started the New Year ritual. My client can definitely track it back to great-great-grandparents.
The ritual?
On January 1, you can find a few minutes to find a sturdy chair or a firm sofa.
Now, you can climb up (shoes off), and if you are unsure, have someone hold your hand to be steady.
Then literally brush off the past year. That's right, just like swatting a mosquito or some dust… brush off the old.
Next, vision one (only one, please) aspect of your life you want to focus on for the new year.
Make it something on your big dream list.
One of our greatest playwrights and philosophers said it perfectly:
"It is not in the stars to hold our destiny
But in ourselves."
— William Shakespeare
See it, hear it, feel it. No, don't talk about it; just see, hear, and feel.
Then on the count of three, jump from the chair, stool, or sofa to the floor.
Guess what? You just took a magic leap from the old year to the new one.
Do you think this ritual would work?
I have many positive stories from clients who have taken this to heart. Could you give it a chance? Only a few minutes out of your day.
Who knows, your dreams may well take flight.
In any case, all of us at Creative Energy Options wish you an abundant year of growth and creative learning.
Here's to your success,
Sylvia